Advanced Reporting for NationBuilder
NBMetrics is an app for NationBuilder designed to transform complex financial data into concise, visually appealing reports. Effortlessly unlock actionable metrics with our intuitive dashboard, empowering your organization to make data-driven decisions for maximum impact.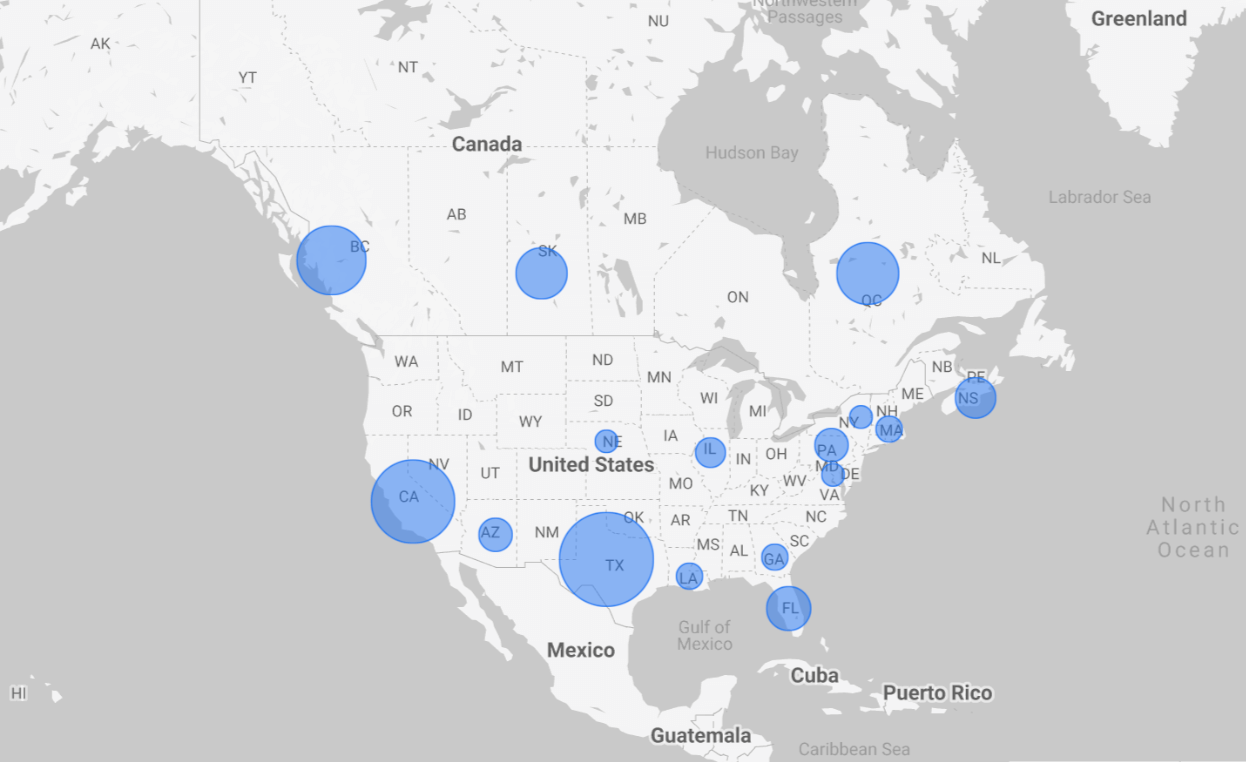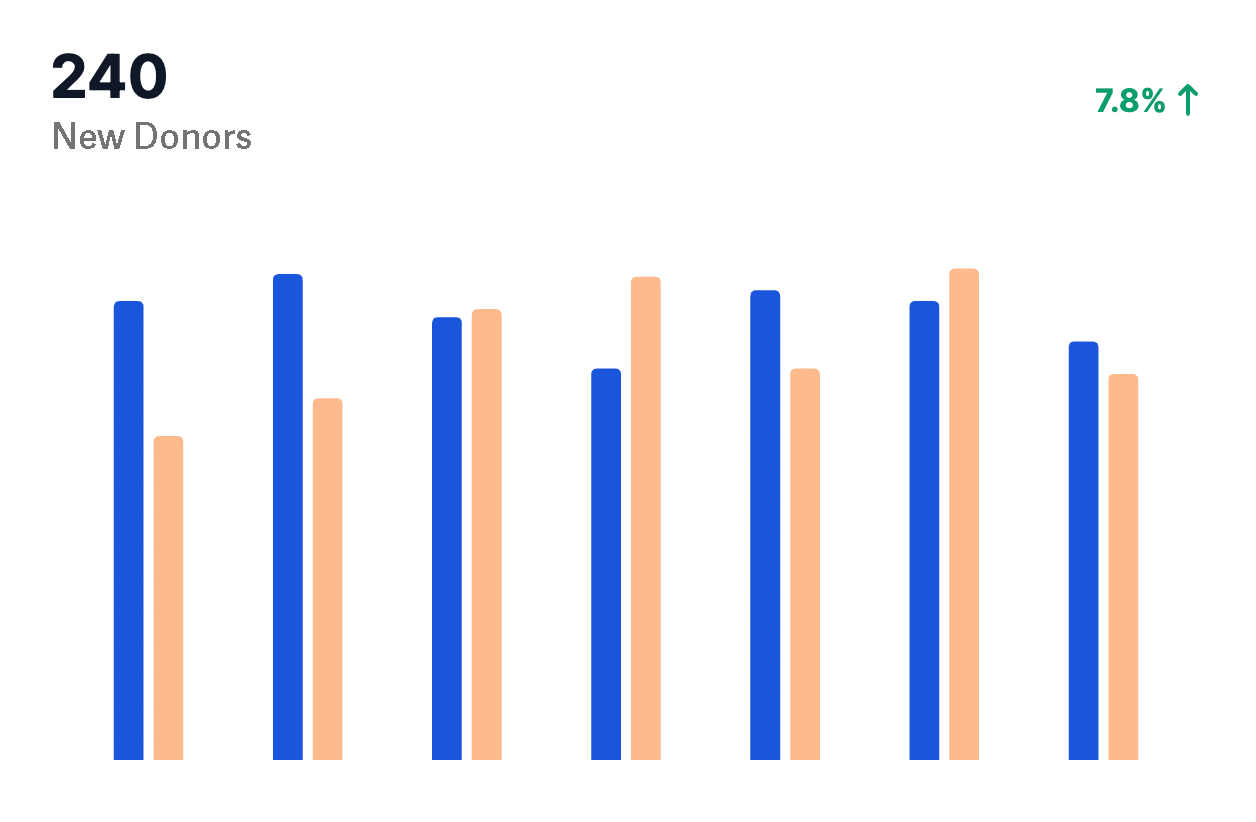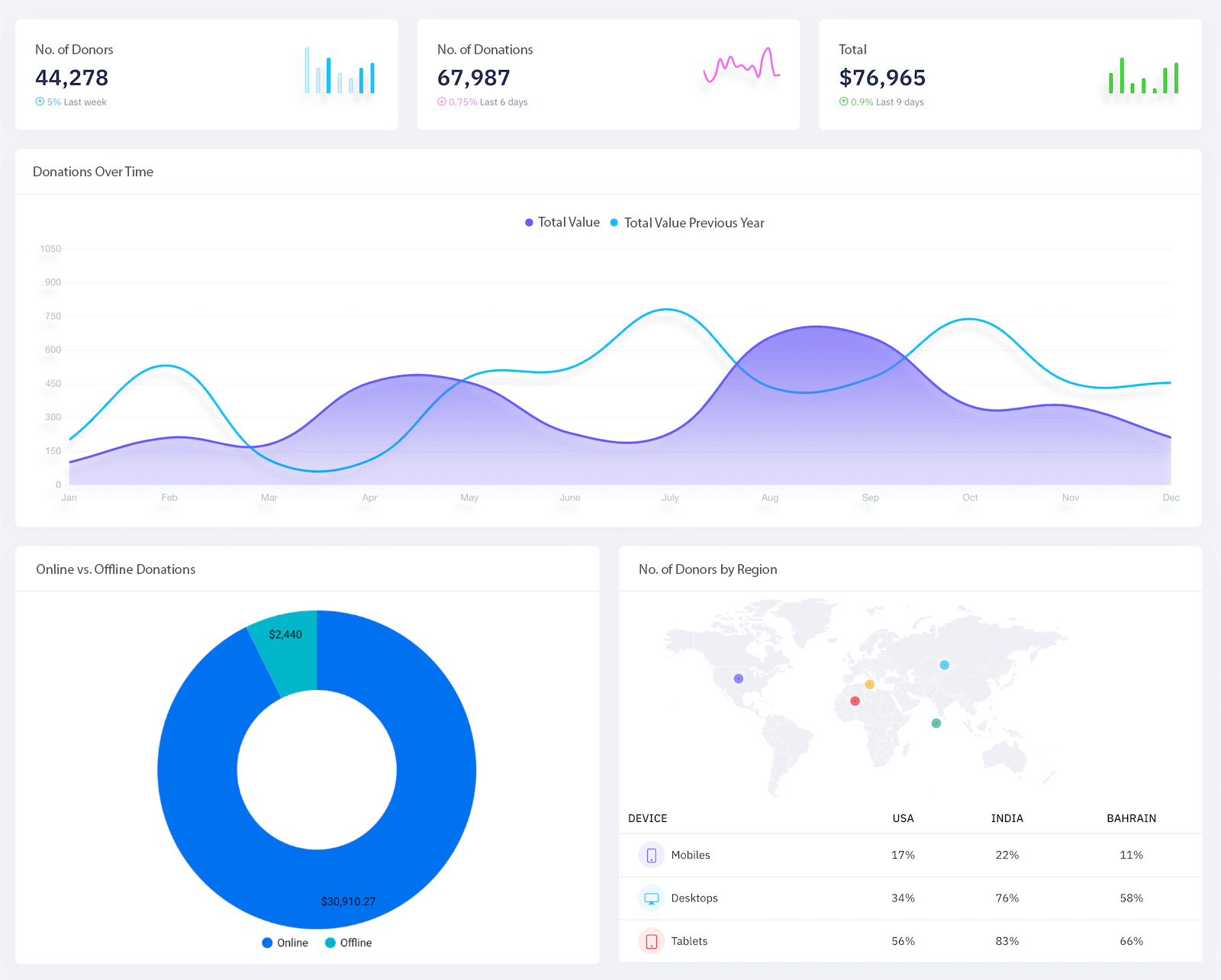 Features
Turn numbers into action
NBMetrics' data visualizations automatically turn financial data into easy to understand and actionable analytics through engaging charts and graphs.
Filterable reports
Easily filter transactions by date range, tracking code, and transaction amount to explore different segments of your donors.
Target Recurring & Lapsed Donors
Built-in reports focused on donor retention make it easy to see who your prime candidates for recurring giving are.
Year Over Year Analytics
Explore a snapshot of year over year fundraising activity with our heatmap chart, or quickly and easily generate in depth reports of fundraising activity for any previous period.
Downloadable Data
Export reports as a PDF and tabulated graph data as CSVs to share with colleagues and stakeholders.
Real-time analytics
NBMetrics reports are updated automatically every 24 hours to help make sure you're always working with the most up to date information.
Pre-built financial reports with key metrics and trends

Track donor retention & target lapsed donors

Downloadable Reports & CSVs

Sync up to 150k donation records

Updated every 24 hours
Everything in our standard plan

Custom metrics

Sync more than 150k donation records

Updated at custom intervals
Frequently Asked Questions
What is NBMetrics?
NBMetrics is an app for NationBuilder designed to simplify the process of understanding the complex financial data from your nation. By presenting your financial data in easily digestible graphs, charts, and other data visualizations, NBMetrics helps you quickly identify key trends and make data-driven decisions to help increase your impact.
What do I get with my Subscription?
With a subscription to NBMetrics you will have full access to your detailed financial report. You can download reports as PDF and download tabulated data from charts and graphs as a CSV. Reports are updated every 24 hours, so that your data is always fresh.
How does the app integrate with NationBuilder?
Once you sign up, you will be prompted to enter your nation slug and connect NBMetrics to your nation. This process is quick and easy, and only takes a few clicks. Once your nation is connected, your first report will be ready within 24 hours. From there, financial data is synced from your nation via NationBuilder's API once every 24 hours.
How long do my reports take to set up?
Once you sign up, your first report should be ready within 48 hours. We'll send you an email once your first report is ready to go. After that, your report will automatically be updated once every 24 hours.